Raksha Bandhan (Monday, 8/3)
Raksha Bandhan or simply, Rakhee, which literally means "the bond of protection, obligation, or care", is an annual ceremony celebrated in India, Nepal and other parts of the world among people of Hindu culture. On this day, sisters tie a talisman called Rakhi around the wrists of their brothers as a symbol of protection and care. Bawarchi Biryanis will honor the sacrifices and commitments made by our sisters and brothers that are in the medical force on Raksha Bandhan. You are our true protectors and saviors!
A special coupon code, SAVIORS15, will be offered, which will give a 15% discount, on all pickup and curbside delivery orders to all our customers. Bawarchi Biryanis will also contribute 5% of the sales towards "AID OUR HEROES" program (https://www.aidourheroes.org). Moreover, all the first responding personnel will receive a special 25% discount on all orders. Please call the restaurant (703) 842-7500 to place these special orders*.
Thank you for your service and a happy Raksha Bandhan to you all!

*Valid Medical, Police, Fire or EMS IDs will be required during pickup.
t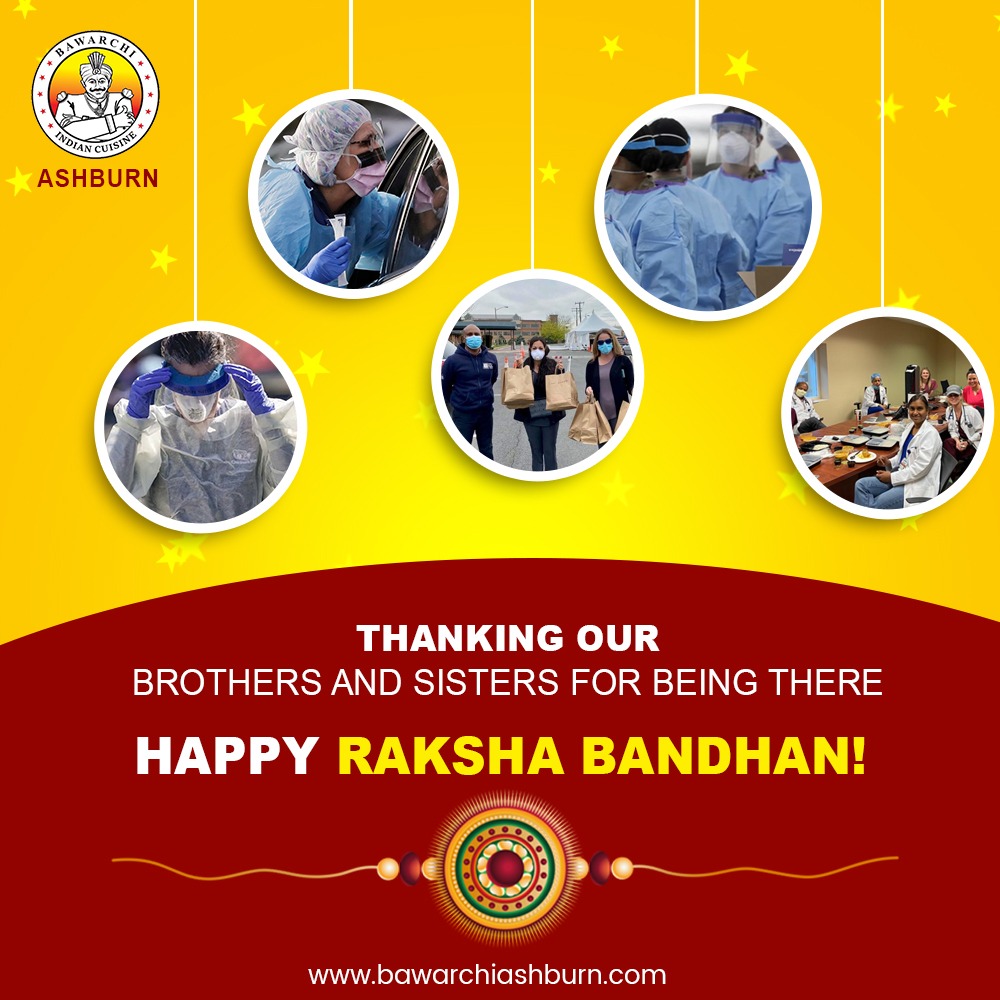 **Coupons do not work on UberEats, GrubHub or DoorDash platforms.